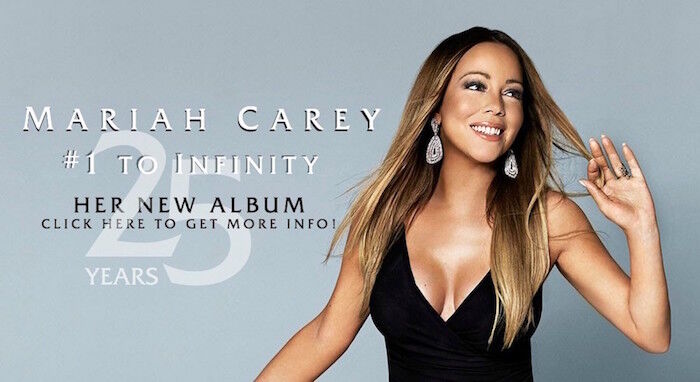 Merry Christmas!

The Mariah Carey Wiki wishes all a Merry Christmas!

All I Want For Christmas Is BIGGER Than Ever

Officially the most streamed holiday song & peaked the highest ever at #3 in the UK & #9 in the USA!

Take 2.

That's right, Mariah Carey will be taking the stage again on The Rockin' New Years Eve Show! Best of Luck Ms. Carey!

The Number 1's Tour: 18 #1's in 2018

Mariah will be in the Oceania region in fall of 2018 to perform her 18 #1's in fall of 2018!
The Mariah Carey Wikia is a further explanatory things of the artist thoroughly with some trivia, facts, t
id bits, and
other
little trinkets and what not dahhhling! The Citizens of The World can come and help out! Out here, be Dedicated and just
be hot tamale. The Lambs can come here and any infomation they feel like is important here.
About This Wiki...  |  Help  |  Get Started  |  Rules & Standards  |  The Lambily
Community content is available under
CC-BY-SA
unless otherwise noted.